Specifications
-Compatible with Nintendo Switch/OLED ,PC, Andriod and IOS.
-Bluetooth 2.1+EDR
- Programmable: back cover with mapping button, player can setting the button function as wish, patent "one click" mapping function.
-Integrated Motion Sensor;
-With Auto Turbo function,turbo speed adjustable ( 3 level speed);
-With Dual Rumble,shock strength adjustable (0%, 50%, 75%, 100%)
- Analogy stick and ABXY button with RGB LED light, LED light color and mode switchable.
- Support console wakeup function
-Battery Life: 600mah Li-polymer battery, Up to 8 hours of gameplay;
-Controller layout: Switch system buttons (+, -, Home, Capture)
-Left/Right shoulder buttons and triggers (L/R/ZL/ZR)
-Two precision-tuned analog sticks
-8-way D-pad
-Nintendo ABXY button layout
-NFC Amiibo Function is optional
Detail Pictures
1, Transparent Black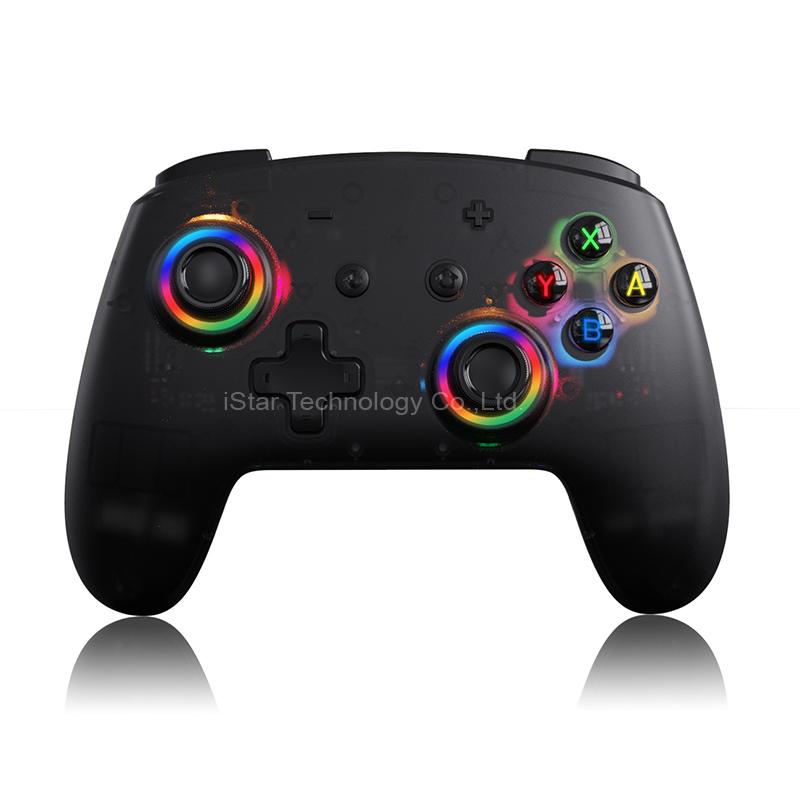 2, Transparent White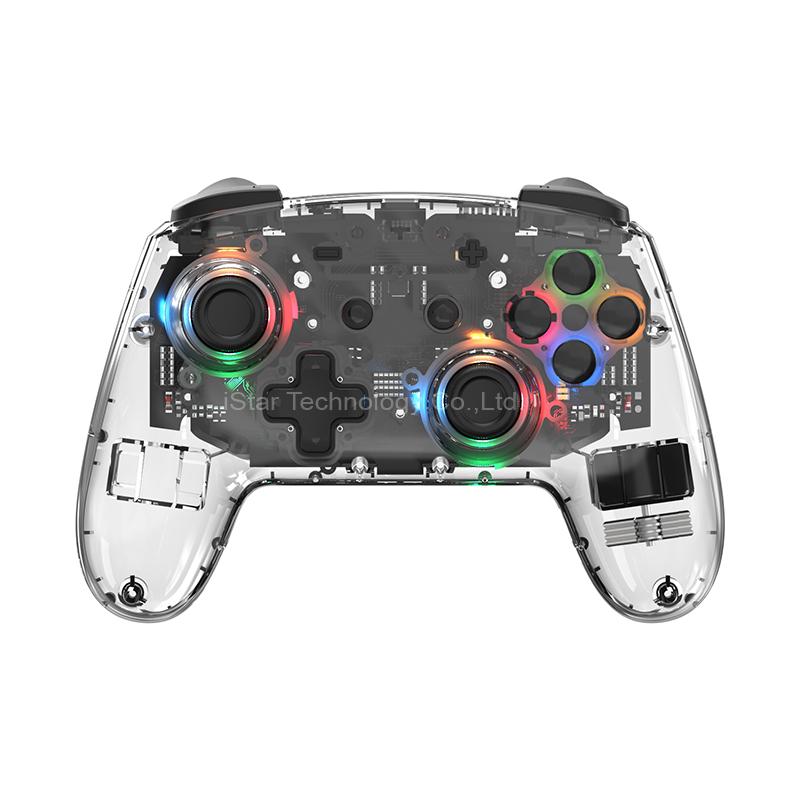 3, Solid Black